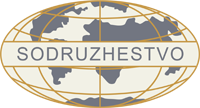 Ukraine is one of the leading manufacturers of honey and has great potential on the world market. By constantly increasing volumes of export and expanding the geography of our consumers we have achieved the recognition of Ukrainian honey in the world, have increased the competitiveness of Ukrainian apiculture and have earned a strong reputation.
The Group of Companies «Sodruzhestvo" – is one of the leading financial and industrial groups in Ukraine which includes more than 30 enterprises and subsidiaries, companies of different activities. The Company employs more than 5000 people.
New direction – preform, blending and export of honey was introduced in 2009. A lot of foreign consumers liked honey from Ukraine. Honey attracts them by beautiful golden color, intense aroma, delicate consistency and variety of taste. Due to abidance of high technological requirements for the product, its storage and transportation our Company over several years successfully promotes Ukrainian honey in the world market.
The Group of Companies "Sodruzhestvo" is a dynamically developing exporter of Ukrainian honey. Export destinations of this natural product are performed in 3 large directions: countries of the European Union, USA, Russian Federation. Our clients are the biggest companies – packers of honey. High productivity of lines, continued availability of the product in stock, individual approach to each consumer – are the three whales for successful business which allowed our Company to become the leader on this market.
And today at "Apimondia 2013" – one of the brightest events in the history of apiculture of Ukraine, we invite all manufacturers, hivers, honey packers and consumers to visit an exhibition of the GK "Sodruzhestvo".
We are always ready for cooperation and dialogue.