Home
Strong points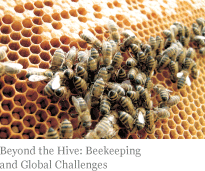 According to our worldview, beekeeping has always been an integral and important component of lifestyle of Ukrainian people in general. This gave us a hint at the concept of scientific conference which will be held as part of the Congress: Beyond the Hive: Beekeeping and Global Challenges. We propose scientific beekeeping community to try to answer the questions of what beekeeping could do to solve the key problems which the mankind faces today.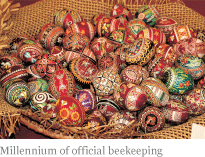 Beekeeping has been an official sector of Ukraine's economy for over one thousand years since the trade was first described and regulated in the medieval code of laws of the Kievan Rus "Pravda Yaroslava" (Yaroslav's Truth). Since that time beekeeping has always played a special and much respected role in Ukrainian culture and history by forming around itself a diverse and unique spiritual space: folklore, traditions, customs, and countless original beekeeping practices.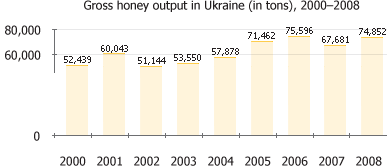 With the gross annual output of honey reaching 75 thousand tons and 400 thousand member beekeepers, Ukrainian beekeeping industry is the largest in Europe and one of the largest in the world.
We have received an unprecedented government support: President of Ukraine Victor Yuschenko has agreed to become the President of the 2013 Apimondia Congress in Ukraine and personally oversee the course of preparation to host this event.
Organization of the final tournament of the 2012 UEFA European Football Championship in Ukraine one year prior to the planned Apimondia Congress guarantees that Kyiv will have the highest level of transport and hotel infrastructure. Guests of the Apimondia 2013 will fully enjoy all advantages offered by the completely-renovated capital of Ukraine on which the government will spend over EUR 16 billion.
Ukraine is the largest country located fully within Europe, featuring different terrestrial biomes each of which is characterized by own unique beekeeping peculiarities. We plan numerous tours for Congress participants to help them learn about our country's diversity.
Notwithstanding the foregoing and despite being one of the largest beekeeping countries in the world with rich and diverse beekeeping culture and developed scientific and production beekeeping infrastructure, Ukraine still remains a terra incognita for the majority of world community.